Message from the President
Welcome to the Kiwanis Club of Gainesville, Georgia!
We are in transition to our new year with John Pace as our President! In the interim, please read these words of welcome from our immediate past-President, Jeff Boggan.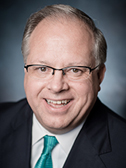 Our club, established in 1925 is celebrating our 95th anniversary, and looking forward to our centennial celebration in 2025. We have a rich tradition of fellowship and service and leadership in our community and we look to the future with the anticipation of many more good years of serving the children of our community.
Our club is a community service club. From small, recurring projects to large community-building projects, the collective impact of Kiwanis is strong in Gainesville and Hall County. Each year, we provide dictionaries to every 3rd grade student in Gainesville City Schools and Hall County Schools – more than 50,000 dictionaries presented and counting! We are a proud sponsor of Georgia REACH scholars in Hall County, and Read Aloud programs in our elementary schools.
We sponsor the local STAR Students and Teachers annual recognition, and support scholarship endowments at Brenau University and University of North Georgia, and the GOAL Program at Lanier Technical College. We provide $15,000 in annual scholarship awards through our annual Kiwanis Arts Showcase competitions. We provide Christmas presents for more than 300 kids in our community each year.
Through our Gainesville Kiwanis Hope Foundation, our club provides direct support to children and their families who need a little help to succeed. We honor our brave public servants with our annual Law Enforcement Recognition Day, and our highest honor recognizes a community member who provides exemplary service to the children and youth of our community.
We have fun while raising money to support all of these activities with our annual Pancake Breakfast in the fall, and golf tournament in the spring.
In all of this, we make new and lasting friendships that enrich our lives and our time together. In our weekly luncheon meetings, we learn new things about our community and beyond, including new areas of service.
We would love to have you join us. We meet on Tuesdays at Noon in the Banquet Hall at First Baptist Church in Gainesville. Come and be our guest, and if you like what you see, we'd love to welcome you as a member of our club!
If you have questions, please contact me at 706-344-7841 or jeff.boggan@ung.edu. I look forward to hearing from you!
Best regards,
Jeff Boggan
President, 2019-2020
Kiwanis Club of Gainesville, GA